Our Backyard: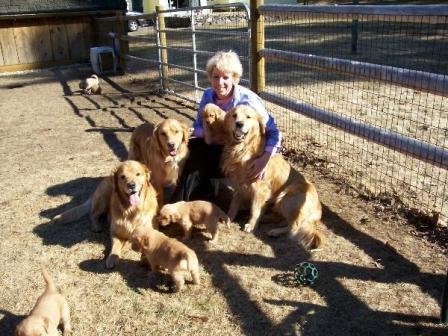 All of our dogs are our pets, and are a big part of our family. They live in our home and are well socialized with other animals and people who visit here. The Goldens have 2 acres of green lawn to run and play daily. We also have about 10 acres of adjacent fields for them to run in as well. We do take our Goldens swimming during the summer on hot days. They love the water and they are ball crazy! Retrieving is what they love best.

When we have a litter, the pups get outside 4 or 5 times a day in our paddock area.
This is a great place for them to play and get some exercise. They dig holes and run around chasing each other. We have a big apple tree that they love to play under in the shade. All the new families come on scheduled visits to see our growth and development. It is a good time for the pups and the new families to get to know one another before the pups leave Golden-B-Bear Kennels.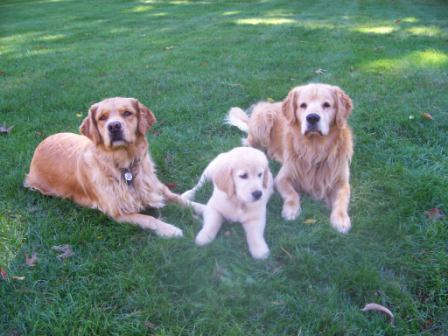 Morgan, Bear and baby Gidget.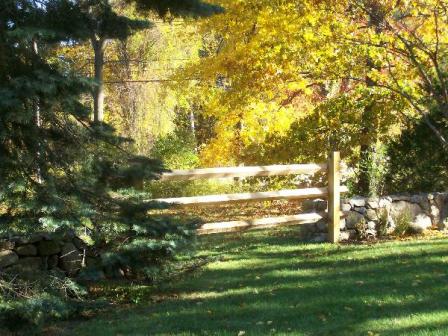 On the other side of the fence are 10 acres of beautitul fields that our goldens can run in.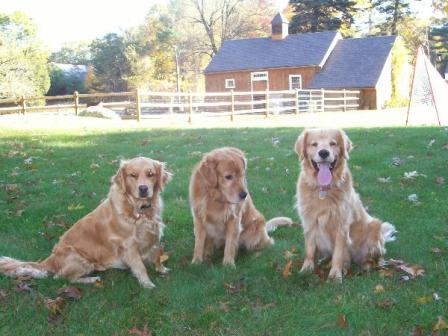 The goldens enjoy hanging out in the back yard while we work around the yard. We have an enclosed paddock area for the pups to play in and run around safely. Our new puppy families love to visit and watch their new puppies development.