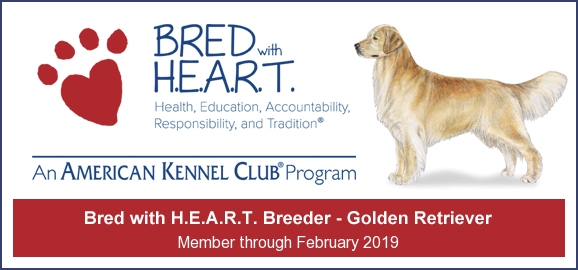 New update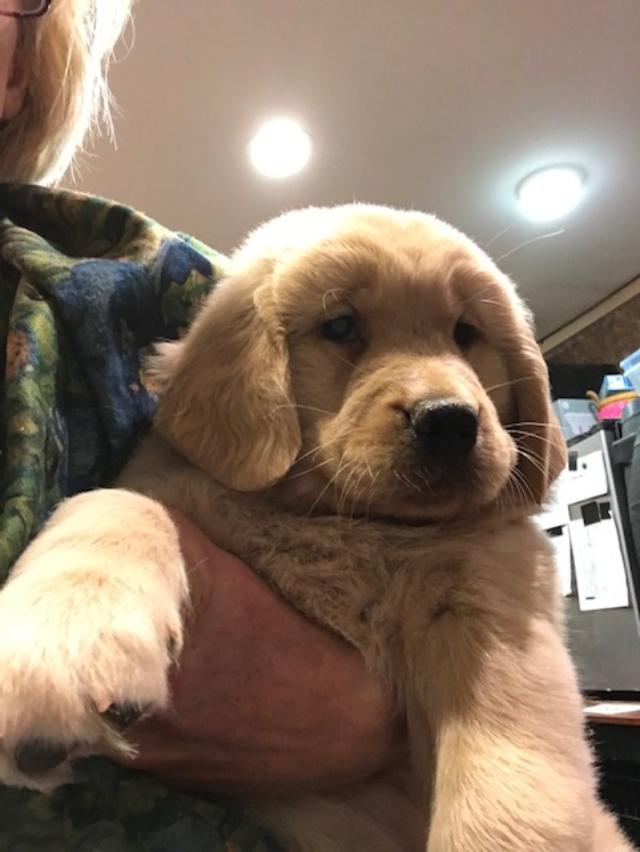 I have a beautiful 8 week old female puppy available from the Charlotte x Romeo litter born September 13, 2019.
To inquire please email me at goldenbearkennel@aol.com
or text me at 603-412-2735.
---
---
I STILL HAVE PUPPIES AVAILABLE TO RESERVE FOR litter due on
Thanksgiving with pups ready to go to new homes by end of January 2020.
.
COCO HAS BEEN BRED TO SKIPPER
PUPPIES DUE ON THANKSGIVING 2019
meet the parents
"Coco"
Golden-b-bear It's all About the Fashion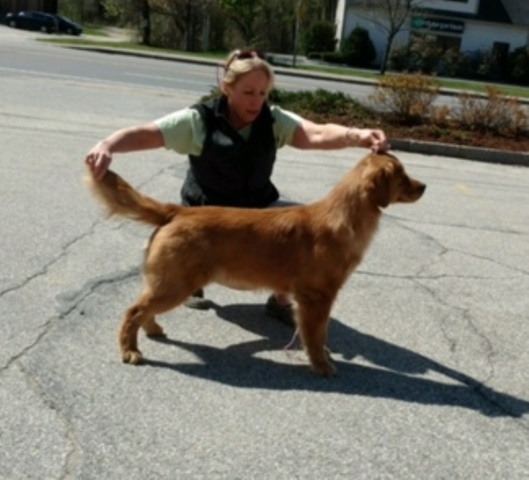 pedigree:
CLEARANCES:
X
"SKIPPER"
Am. GCH./Can CH. Foxrun's Island of Adventure at Golden-B-Bear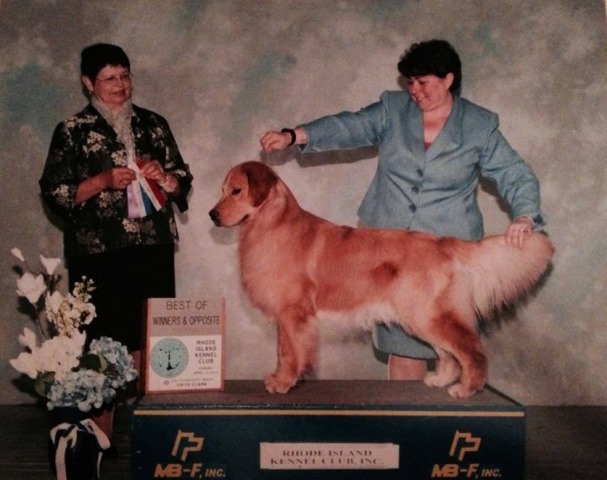 CLEARANCES:
---
---
ROSIE HAS BEEN BRED TO GAGE. WE EXPECT PUPPIES IN DECEMBER 2019.
"ROSIE"
GOLDEN-B-BEAR ROSE'LIGHTHOUSE IN NPT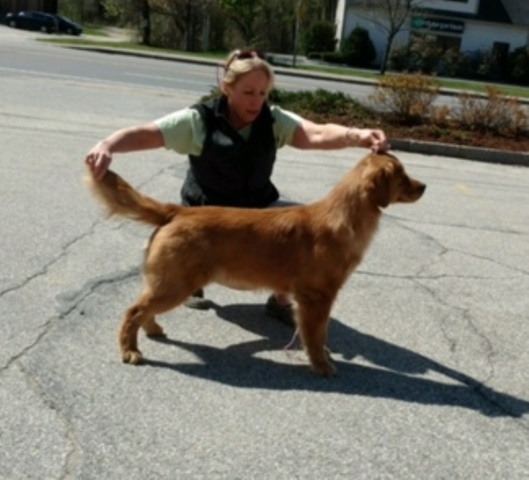 CLEARANCES:
HAS BEEN BRED TO GAGE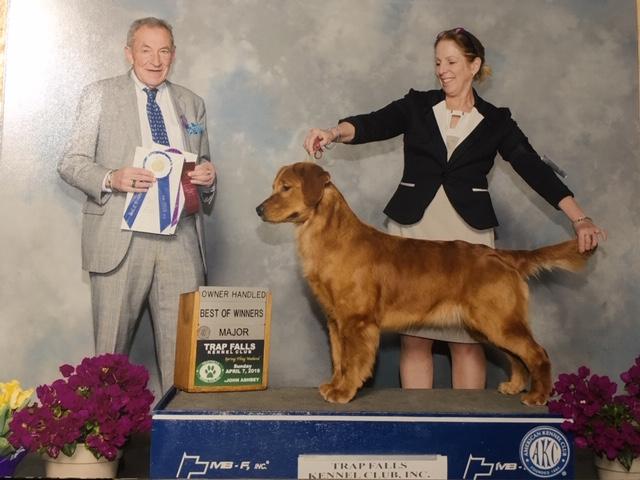 CLEARANCES:
---
If interested please fill out the puppy application
here.
PRICE OF PUPPIES YEAR 2020 $3,250
---
---
ALL PUPPIES FROM The Journey Litter ARE NOW SPOKEN FOR
JOURNEY X GAGE ARE PROUD PARENTS OF 3 BEAUTIFUL PUPPIES
BORN 8/30/2019
WELCOME THE CRACKER LITTER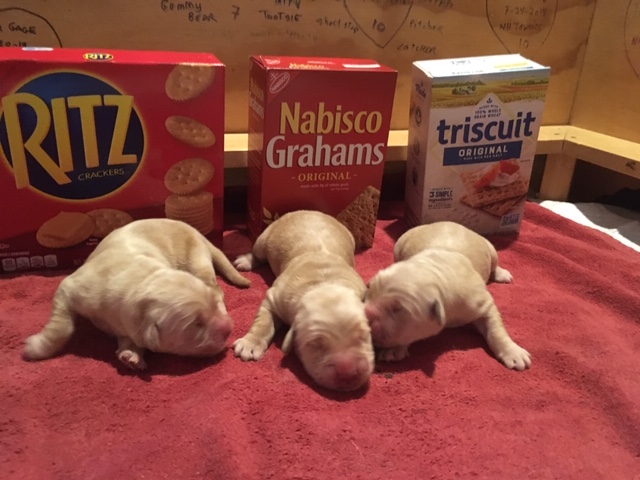 meet Ritz, Graham and Triscuit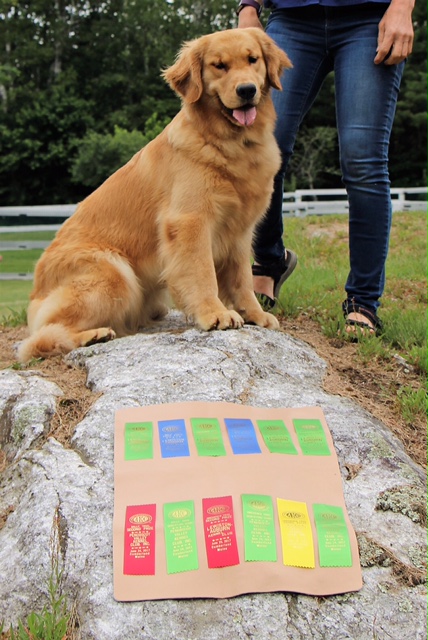 GOLDEN-B-BEAR IT'S ALL ABOUT THE JOURNEY CD RN CGC
Journey was bred to Gage
GOLDEN-B-BEAR PURSUING THE DREAM
MAJOR POINTED with only 3 points to go to finish his Championship
'GAGE'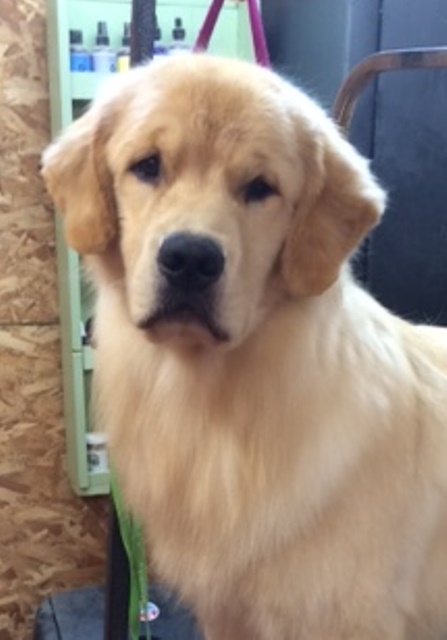 ---
---
Exciting news!
CHARLOTTE X ROMEO
ARE THE PROUD PARENTS OF THE
BUZZ LITTER
BORN 9/13/2019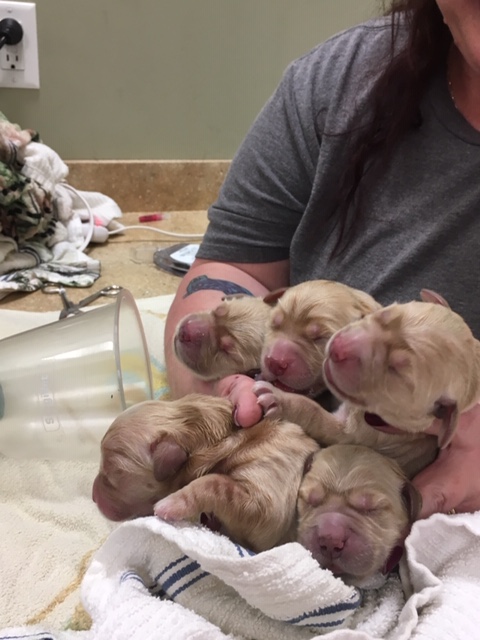 Am. GCH Golden-B-Bear Royal Queen Of Hearts
'CHARLOTTE'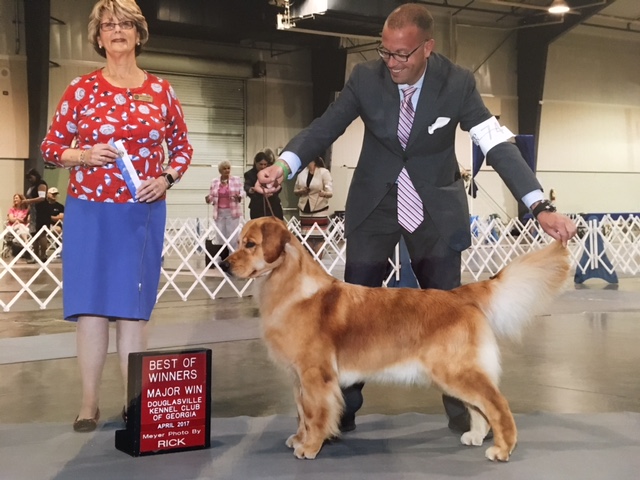 CLEARANCES
| | |
| --- | --- |
| Ichthyosis status: | Paw Print 141969 Carrier |




UKC CH. COLONIAL'S ETERNAL FLAME "Romeo" UKC Champion Ranked #7 in the UKC Kennel Club for 2018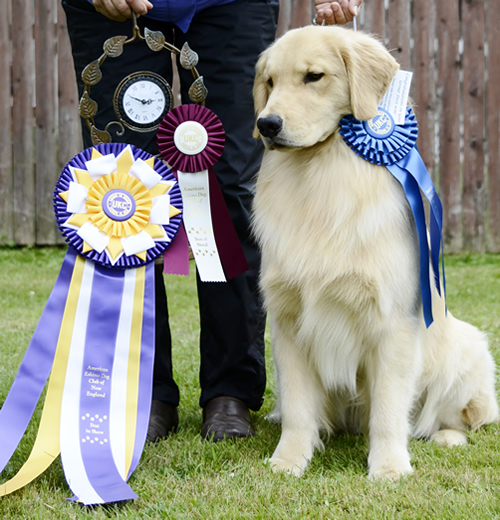 CLEARANCES:
updated eye clearance 6/29/2019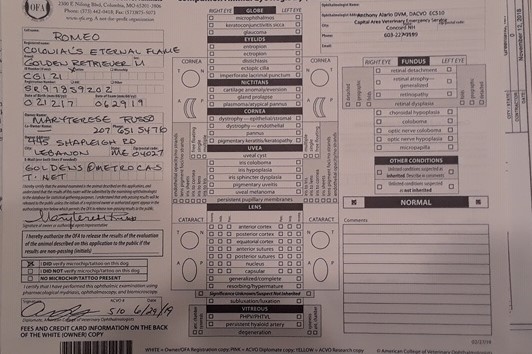 Here are some pups from last year 2017
SKIPPER X BRINKLEY PUPS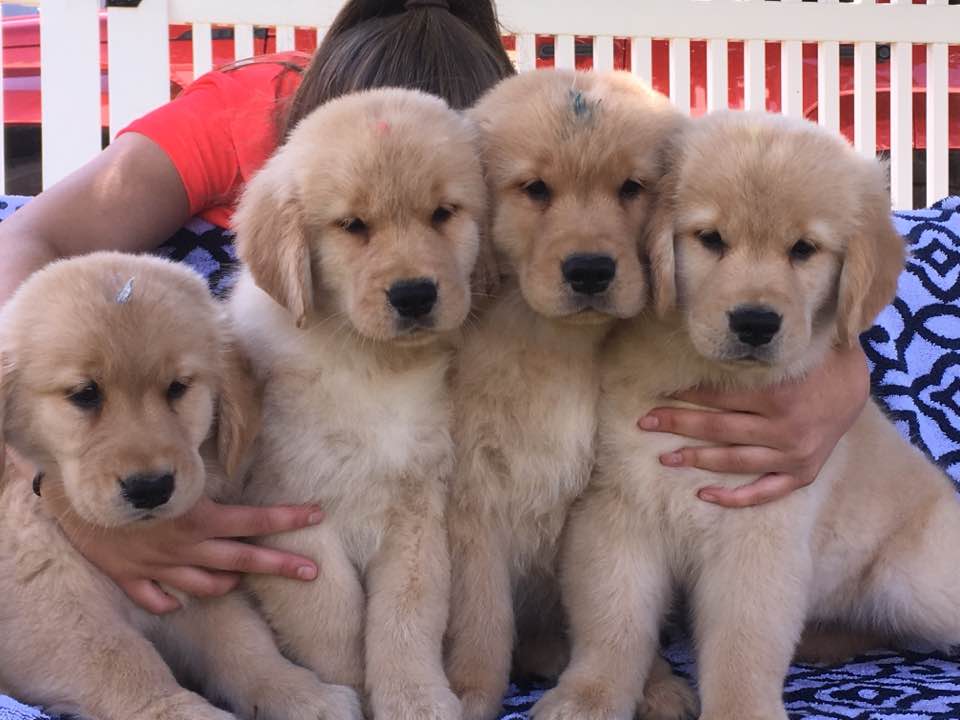 ---
---
---
---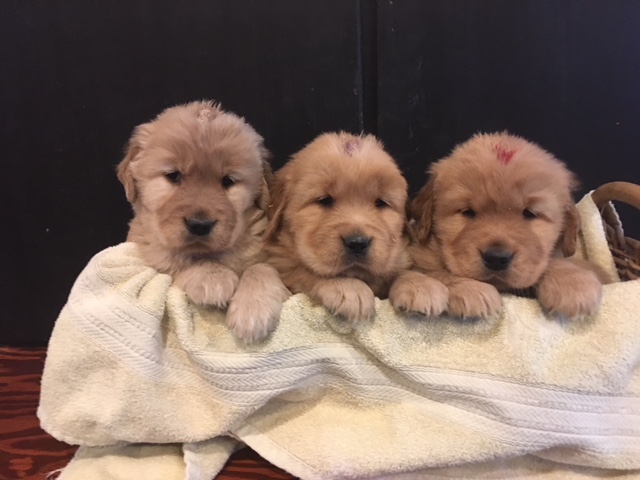 DANIEL X BRINKLEY PUPS


IF INTERESTED IN OUR FUTURE LITTER PLEASE EMAIL ME A
puppy application
to goldenbbearken@gmail.com and send hard copy with deposit to reserve a spot for an interview and a puppy from our next litter. Once I receive your application I will call you to discuss adoption process.
Any application and deposit received will get preference on puppy list and an interview will be scheduled quickly.
---


Before applying for a puppy from me....all new families need to commit to following my holistic approach in raising your future puppy. A fenced in yard is required and someone needs to be home during the day. A Holistic Vet is required in the care of your future puppy. I am only interested in speaking with families who want to feed a raw diet and follow holistic requirements. Thank you.

An application and deposit of $500 is required to reserve a puppy from one of our future litters in 2019. Balance due OF $2,500 at puppy visit day at 6 weeks of age. Puppies go to new homes at 8 weeks of age.
Once I receive your application by email I will call you to discuss the adoption process. A deposit will then be required to schedule an interview here at Golden-B-Bear Kennels. Your deposit will be held until interview and visit here at Golden-B-Bear Kennel is completed. Once we both feel that a puppy from our kennel is a good match for your family the deposit will then be applied to reserve a puppy from our next litter. If after interview we feel that it may not be a good match then your deposit is returned to you at time of interview. This process insures only serious families wanting a future golden retriever puppy from us.
Please contact me by email at goldenbbearken@gmail.com
Please read puppy buyer ettiquette before contacting me:
PUPPY BUYER ETTIQUETTE ....PLEASE READ BEFORE APPLYING FOR A PUPPY...........................
UPDATED: 9/013/2019