Goldenbear Twin Ash Morgan CGC, TDI (3/31/2004-2/27/2016)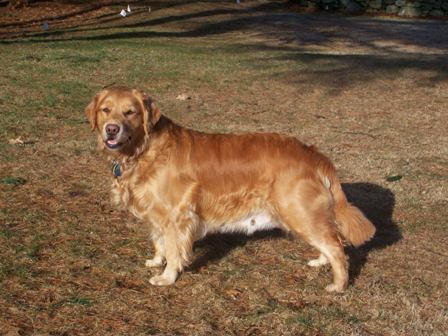 It was so hard to let you go Morgan. We miss you every day and hope you are with Bear and Brady now running through open green fields. You brought so much love to all you met and your love goes on in all your puppies your brought to this world. You were what all goldens should be sweet, loyal, fun and love of life. We see you in many of your offsprings and grandchildren. Patients was your most wonderful gift you gave us.
We will miss you always Morgan. Love you forever.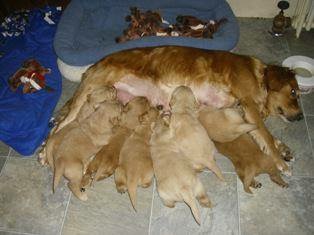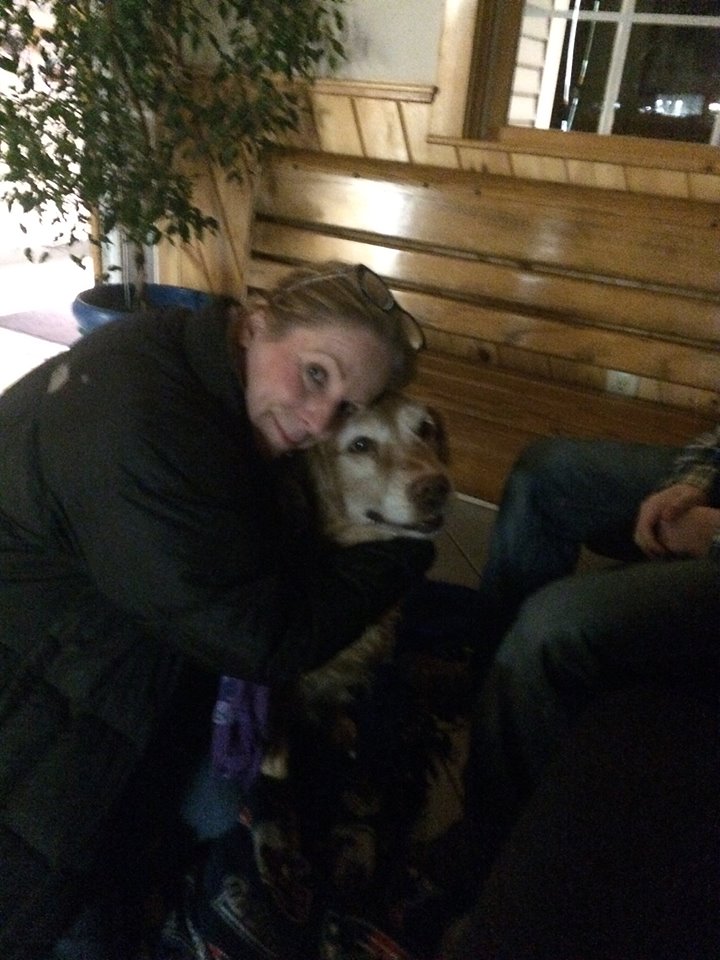 ---
---



Brady Golden Bear TWN Ash (12/30/2001-4/17/2015) RIP




It is with Heavy Heart we had to let our 13 1/2 yr old Brady leave us for the Rainbow Bridge on 4/17/2015. Brady was the son of Bear and Cody. He was what all goldens should be....sweet, calm, loving in so many ways, happy and loyal. We will always miss your collection of socks you seem to always find throughout the house. You never ate them or tore them. It was your way of cleaning up house and having a little bit of us always with you. You loved everyone and everything. You greeted all new families with a smile and a big lean against their bodies. May you always have your lacrosse ball in your mouth running with your Dad Bear. Forever young Mr. Brady......we will miss you always.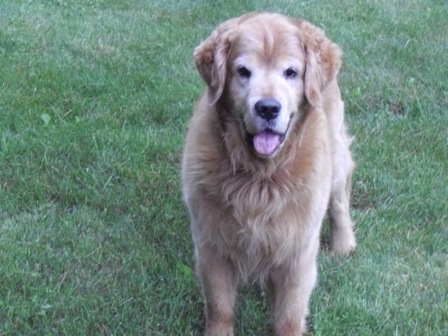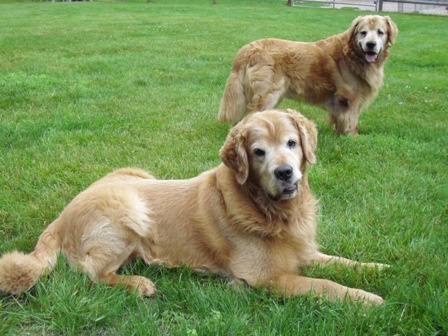 Brady Golden Bear Twn Ash
Brady
---
Bear Of Twin Ash CGC, TDI (10/16/1999-7/7/2012) RIP
"Bear"

Bear was my golden soul mate.....he knew me so well and was the calm figure in my life. The smartest, sweetest, most wonderful temperament you could ask for in a golden boy. I will miss him always.

Love ya Bear Bear.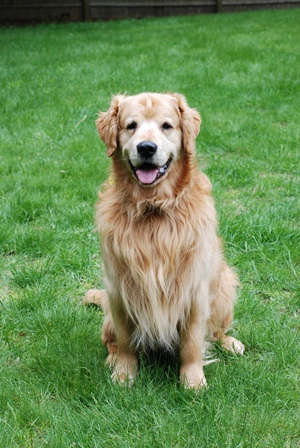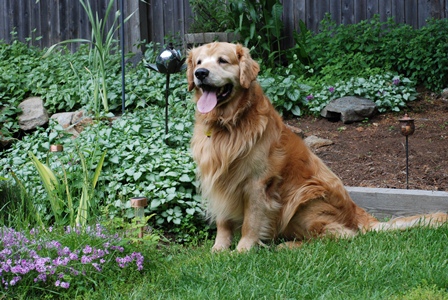 I received a Message from a friend and it reminded her of me and Bear....

I stood by your bed last night, I came to have a peep.
 I could see that you were crying, You found it hard to sleep.
 I whined to you softly as you brushed away a tear,
 "It's me, I haven't left you, I'm well, I'm fine, I'm here."
 
 I was close to you at breakfast, I watched you pour the tea,
 You were thinking of the many times, your hands reached down to me.
 I was with you at the shops today, Your arms were getting sore.
 I longed to take your parcels, I wish I could do more.
 
 I was with you at my grave today, You tend it with such care.
 I want to re-assure you, that I'm not lying there.
 I walked with you towards the house, as you fumbled for your key.
 I gently put my paw on you, I smiled and said " it's me."
 
 You looked so very tired, and sank into a chair.
 I tried so hard to let you know, that I was standing there.
 It's possible for me, to be so near you everyday.
 To say to you with certainty, "I never went away."
 You sat there very quietly, then smiled, I think you knew...
 In the stillness of that evening, I was very close to you.
 
 The day is over... I smile and watch you yawning
 and say "good-night, God bless, I'll see you in the morning."
 And when the time is right for you to cross the brief divide,
 I'll rush across to greet you and we'll stand, side by side.
 I have so many things to show you, there is so much for you to see.
 
 Be patient, live your journey out...then come home to be with me.
 
 Author ~ Unknown ~♥~

In Loving Memory...........................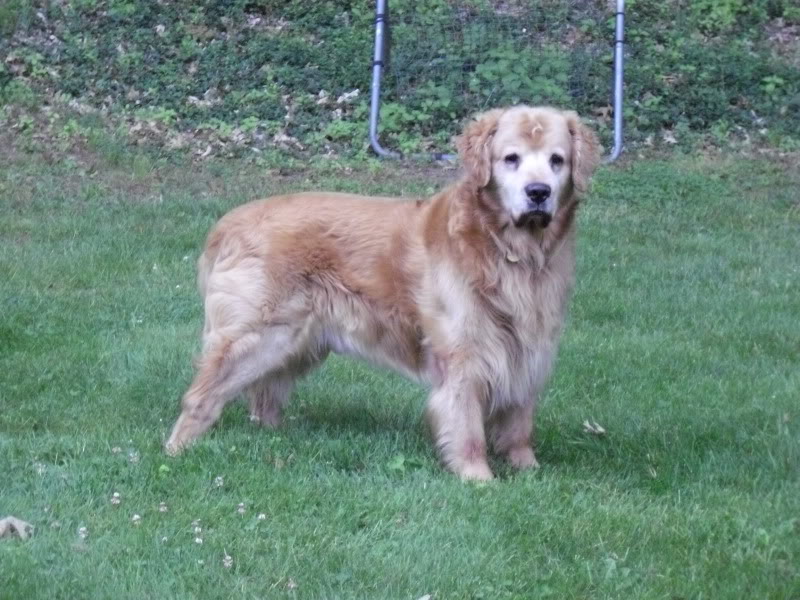 Bear of Twin Ash 10/16/99-7/7/2012 RIP
We are so sad to have lost our beautiful sweet Bear this past July, 2012. Bear was the foundation of Golden-B-Bear Kennels and has passed on his beautiful sweet disposition, looks and charm to his children. May you rest in peace my beloved, faithful and forever friend. We miss you Bear.
To My Mr. Bear Bear,
Up above the sky so blue
A puffy cloud are you
Running through the greeniest fields
happy and free are you.
We know you have arrived
the rainbow bridge awaits.
Heavenly peace for you My Mr. Bear Bear.
We miss your happy face
your waggin tail and furry gate.
why oh Why did you have to leave so soon?
The tears don't stop
and neither
did your happiness, joy and understanding to all.
Forever in all our hearts...We love you Mr. Bear Bear
Oh you puffy cloud are you....
---
Golden-B-Bear Swift As The Wind (6/22/2012-1/15/2013)

TAYLOR
Our little Taylor left us to soon and we know she is happy now with her other Golden friends. Taylor was the sweetest girl and loved to be loved. We had to let Taylor go. She fought a tough battle of two surgery's to eliminate a string she ate. Unfortunately, both surgeries could not help her and she went septic. May you always be remembered and loved.


more pics

---
---